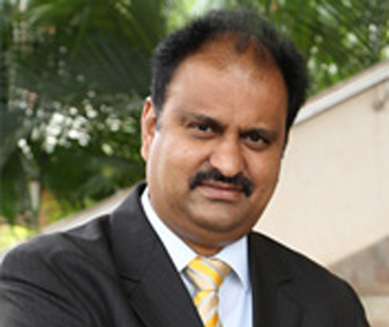 PRESIDENT OF CHILDREN'S EDUCATION SOCIETY
Following the footsteps of our great visionary founder chairman Dr. S.N.V.L Narasimha Raju, the Oxford Educational institutions, is committed to quality education and service to humanity. Our core values are learner centered dental education, patient centered service and community oriented research. Both the faculty and students have worked together to achieve excellent academic results. Our students are trained to meet both national and global demands.Our holistic approach imparts knowledge , skills, and fosters value systems among learners.The College has been accredited with an" A" Grade by NAAC( 3.66). I acknowledge the immense contribution of the faculty and non teaching staff to the growth of the Oxford Dental College. ...
READ MORE
WHY JOIN OXFORD?
The college is recognised by the Govt. of Karnataka and the Dental Council of India.
The Oxford Dental College is accredited with "A" Grade by National Assessment and Accreditation Council (NAAC).
The Oxford Dental College enjoys the rare distinction of being one of the most sought after and best equipped dental colleges in India and Asia.
The college is built over a spacious 8-storey building with a floor space of 2,85,000 sq. ft.
The college is equipped with the most modern infrastructure fully equipped with high end dental chairs.
The college undergoes a regular upgradation of equipment and other facilities keeping the changing needs of time in mind.
The college houses a state of the art CAD-CAM lab with a CERCON unit (Degudent Germany).
Students receive hands–on experience on patients in the field of implants and surgeries.
Testimonials
I had a wonderful time during my stay in The Oxford Dental College, Bangalore. I have had excellent teachers, whom I respect a lot, and taught me all aspects of dentistry, both theory and practical. Ours is an institution which I would say is an exceptionally good in all aspects starting from academic excellence, cultural extravaganza to amazing infrastructure, and a safe and secure environment for students from all parts of India and the world. What I learned during my post-graduation has helped me immensely in my practice over the last decade.

The Oxford Dental College has played an integral part in shaping my future. The promising infrastructure, the friendly environment will definitely grab your attention as you walk inside the huge premises.With student friendly teachers who are always approachable, never hesitate to go that extra mile to help their students. Good patient flow has helped me gain the clinical exposure which has boosted my confidence to take on this competitive world.

I take this opportunity to express my heartfelt gratitude to this beautiful institution, for having given me a strong foundation for my successful career in dentistry. We are not only taught dentistry but we are also guided to be a good human being as a whole. I am very fortunate and blessed to have been taught, guided and inspired by all my beloved teachers. Homely atmosphere, adequate infrastructure and necessitated facilities, legends as professors, well stocked library, excellent patient flow and encouraging faculties and supportive environment to learn was present in the institution.It has been a great experience to be at The Oxford Dental College, and we had a good opportunity to meet students from different countries too.I am eternally grateful to our beloved Chairman sir of The Oxford Group of Institutions and our Professors and teachers for what I am today. I feel so proud to be an alumnus of this great college. PROUD TO BE AN OXFORDITE…!!!!!

I have completed my post graduation in MDS in The Oxford Dental College, Department of Oral and Maxillo Facial Surgery last year and with much confidence I would suggest my department to all fellow undergraduates because my department has good teaching staffs whose skills are great and excellent practical knowledge. We get hands on major cases as well and we get to do a lot of minor trauma and surgical procedures independently. We had maximum exposure to implants and major surgeries like orthognathic surgery and trauma care. Also we had postings outside in government hospitals for oncology and trauma accident care. I'm grateful for my HOD who is a very friendly and very much accessible person who was always ready for any improvement in the betterment of PG's academically and practically and all the teaching faculties who were really of great help for me and my colleagues during the course of study...

My sincere appreciation and gratitude to the Dept. of Pediatric and Preventive Dentistry at The Oxford dental college for imparting quality education and excellent clinical training. The 3 years spent there were full of learning opportunities with guidance from our knowledgeable staff. We had regular seminars and article discussions to ensure our basics were strong and also had ample number of patients to strengthen our clinical skills. Will always cherish the time spent in the department and the friends I have made there.